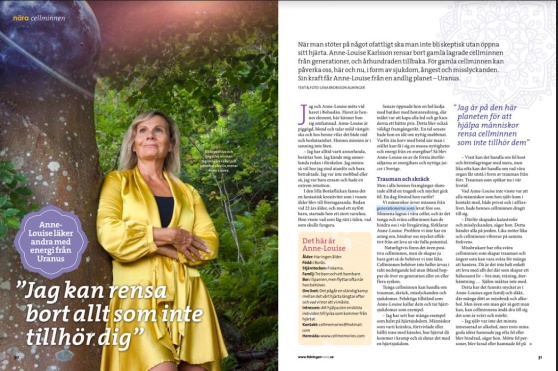 Managing director:
Hamada Chroukate
Words from previous clients...

After all, I've been burned and felt miserable.

The funny thing is that I often described my dead tiredness and burnout as CELL stress!
That very word. CELL. As if every cell vibrates with fatigue.

Now all my sick symptoms are gone!

Stomach pain, nausea
An injury to the foot
A pain in the pelvis.
A pressure in the windpipe
My cellular stress, when I lose my sense of reality and lose energy.
My deep valleys of futility..
The joint damage in the thumbs - much better.

Everything is almost completely gone!!

It's all about cells

Big hug from Carina from Sweden
I have got back my menstruation that I haven't had in more than a year, I am 28 years old. In connection with the menstruation that came at the beginning of the week, I got migraine-like attack that made so hurt I was crying of pain, never had this ever before in my life.

Also got very heavy menstruation pain.

I see this as positive, when I have been in such a hormonal imbalance and finally I start to get the balance on the hormones and how I feel. I connect this to
cellmemories when I inherited heavy karma from my mother's side.

What I know now when the hormones are more in balance is that I feel better and feel more emotionally stable.

It means a lot to me, grateful.